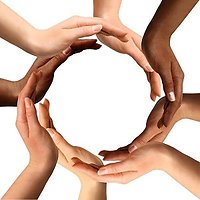 'You can't stop the waves, but you can learn to surf' Jon Kabat Zinn
Does it feel like the waves of life just keep hitting you?
Does life feel like its getting on top of you?
Could you benefit from a safe place to take some time-out?
... to explore your thoughts and feelings
... to get back on a front foot again

My name is Cheryl Harrison and I am fully qualified Counsellor & Psychotherapist. I am committed to providing counselling and psychotherapy in a safe, confidential and non-judgmental environment.

I work with individuals on an open-ended basis or for an agreed time period, with the aim of enabling you to enhance your life and to live it more fully.

My background is in business where I have worked in Sales, Marketing and Training roles for a number of years. I took the decision a number of years ago to retrain as a Counsellor as I believe that the stresses of modern living are having a massive impact on the mental health and wellbeing of individuals and wanted to help individuals cope on a day to day basis.

I work with adults and adolescents.

I am experienced in helping clients who have experienced difficulties with :

Work Place Stress
Relationships
Panic Attacks
Anxiety
Bereavement
Health Issues
Addiction
Redundancy, and
Depression


My practice is based in Cheltenham. I also offer Telephone or video consultations.